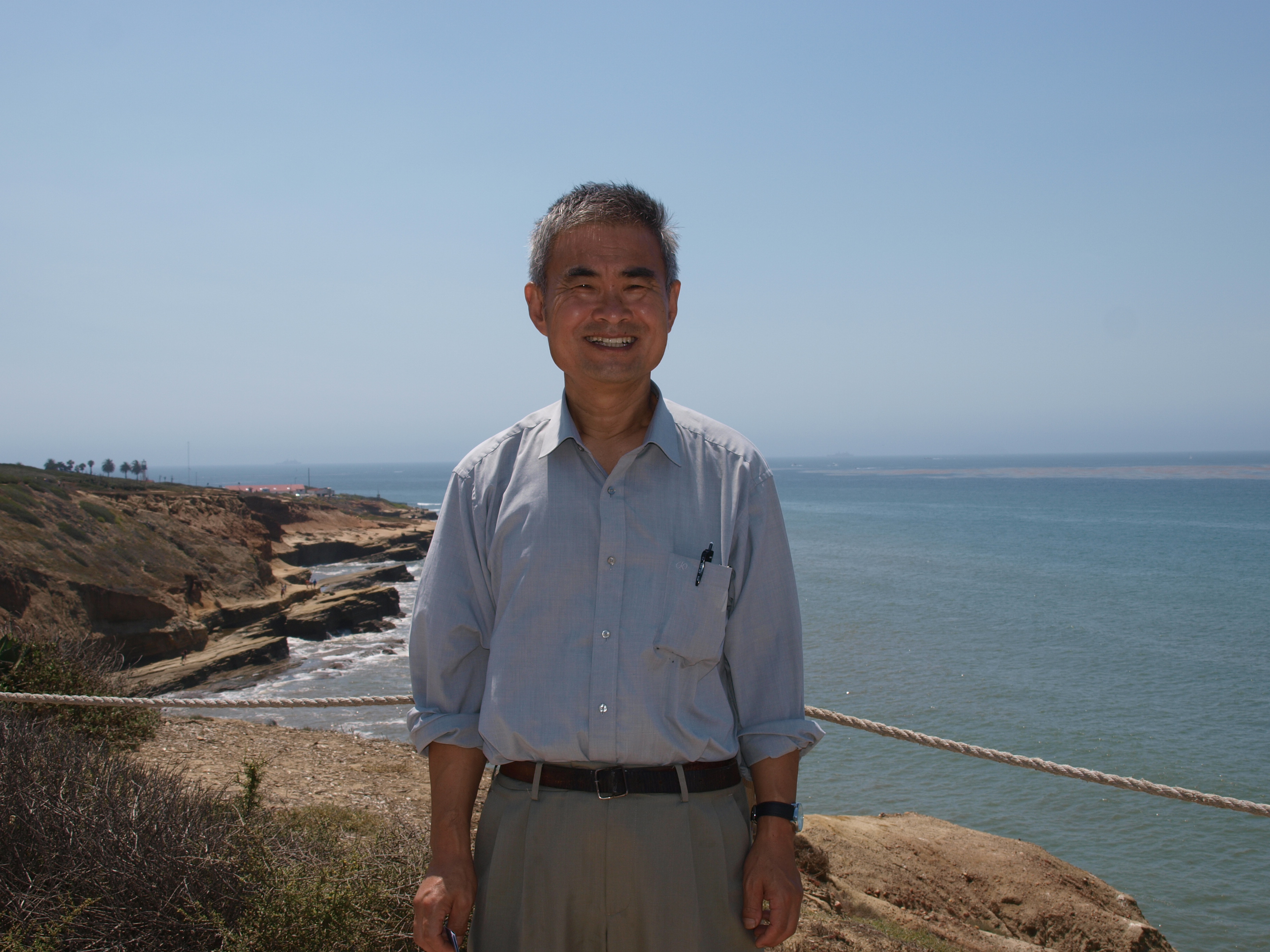 王荣臣 博士 教授
教育经历
1978-1982年 北京农业大学(现中国农业大学)植物保护及农业微生物系农业微生物专业 理学学士
1982-1983年 北京农业大学(现中国农业大学)农学系植物生理生化专业出国预备研究生
1983-1986年 澳大利亚阿得雷德大学农业生化系 博士学位
工作经历
1986-1988年 英国累斯特大学遗传系 博士后
1988-1994年 北京农业大学(现中国农业大学)生物学院博士后、讲师、副教授
1994-2013年 美国加州大学圣地亚哥分校生命科学学院职业研究人员
2013年-现在 华中农业大学生命科学学院特岗教授
研究方向
植物(拟南芥)硝酸代谢的调控机理
水稻生长素相关基因的生物学功能
代表性研究成果
论文
1. Xu* N, Wang* R, Zhao L, Zhang C, Li Z, Lei Z, Liu F, Guan P, Chu Z, Crawford NM, Wang Y.(2016) The Arabidopsis NRG2 Protein Mediates Nitrate Signaling and Interacts with and Regulates Key Nitrate Regulators. Plant Cell. 2016 Feb;28(2):485-504. doi: 10.1105/tpc.15.00567. Epub 2016 Jan 7. (* contributed equally)
2. Medici A, Marshall-Colon A, Ronzier E, Szponarski W, Wang R, Gojon A, Crawford NM, Ruffel S, Coruzzi GM, Krouk G.(2015) AtNIGT1/HRS1 integrates nitrate and phosphate signals at the Arabidopsis root tip. Nat Commun. 2015 Feb 27;6:6274. doi: 10.1038/ncomms7274.
3. Guan P, Wang R, Nacry P, Breton G, Kay SA, Pruneda-Paz JL, Davani A, Crawford NM. Nitrate foraging by Arabidopsis roots is mediated by the transcription factor TCP20 through the systemic signaling pathway. Proc Natl Acad Sci U S A. 2014 Oct 21;111(42):15267-72. doi: 10.1073/pnas.1411375111. Epub 2014 Oct 6.
4. Wang R, Guan P, Chen M, Xing X, Zhang Y, Crawford NM.(2010) Multiple regulatory elements in the Arabidopsis NIA1 promoter act synergistically to form a nitrate enhancer. Plant Physiol. 2010 Sep;154(1):423-32. doi: 10.1104/pp.110.162586. Epub 2010 Jul 28.
5. Wang R, Xing X, Wang Y, Tran A, Crawford NM. (2009) A genetic screen for nitrate regulatory mutants captures the nitrate transporter gene NRT1.1. Plant Physiol. 2009 Sep;151(1):472-8. doi: 10.1104/pp.109.140434. Epub 2009 Jul 24.
6. Gutiérrez RA, Gifford ML, Poultney C, Wang R, Shasha DE, Coruzzi GM, Crawford NM. (2007) Insights into the genomic nitrate response using genetics and the Sungear Software System. J Exp Bot. 2007;58(9):2359-67. Epub 2007 Apr 29. Review.
7. Wang R, Tischner R, Gutiérrez RA, Hoffman M, Xing X, Chen M, Coruzzi G, Crawford NM. (2004) Genomic analysis of the nitrate response using a nitrate reductase-null mutant of Arabidopsis. Plant Physiol. 2004 Sep;136(1):2512-22. Epub 2004 Aug 27.
专利
N Crawford,R Wang,P Guan,M Chen Nitrate Responsive Promoter, 01/06/2015, United States Patent 8927807.